How to Book an Activator Training Course Follow
Activator face to face training
Activators will need to complete a face-to-face training session in order to fulfil your role delivering All Stars/Dynamos sessions.
Clubs and activators will receive communication once you training is available to book.
Once you have registered on ClubSpark, you will see the 3 mandatory items you'll need to complete on the activator checklist.
When courses become available, you can book yourself onto a session by clicking 'book course'.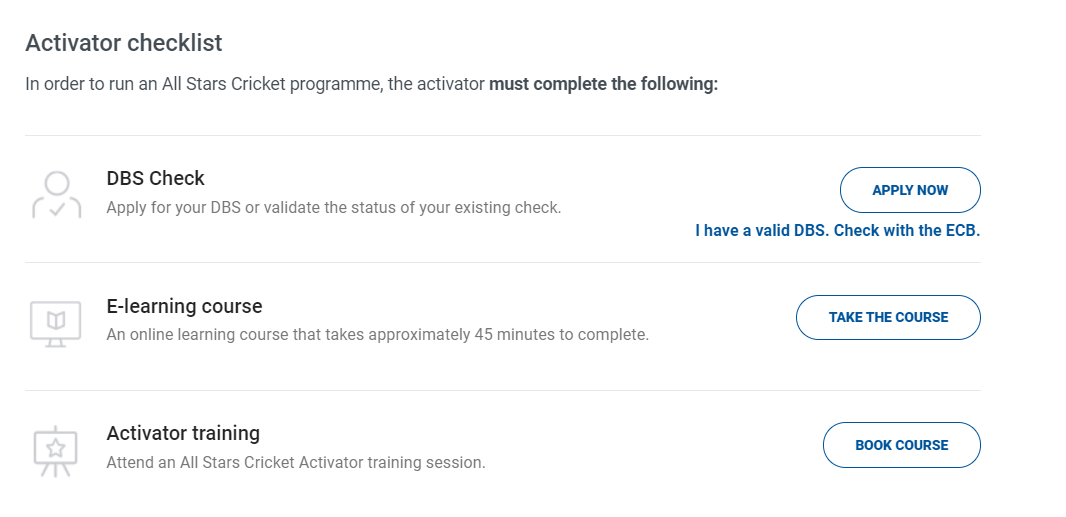 This will take you through to the session finder (All Stars Cricket session finder pictured below for reference):
You can use your postcode / town to search for a session suitable for you to attend.
If you are unable to find a venue close to you, please contact your County Champion or email the relevant help desk at allstarscricket@ecb.co.uk / dynamoscricket@ecb.co.uk